myhealthmydata.eu
MHMD is a Horizon 2020 Research and Innovation Action which aims at fundamentally changing the way sensitive data are shared. MHMD is poised to be the first open biomedical information network centred on the connection between organisations and individuals, encouraging hospitals to start making anonymised data available for open research, while prompting citizens to become the ultimate owners and controllers of their health data. MHMD is intended to become a true information marketplace, based on new mechanisms of trust and direct, value-based relationships between EU citizens, hospitals, research centres and businesses.
The main goal of the project is to design and implement a novel scheme to share private health care information between hospitals, research centers and any other institution involve in the health care industry. This problematic is solved by using smart contracts running on a novel blockchain network that let the institution to control, trigger, monitoring and trace all the data sharing process between the consortium members according the new European regulation GDPR.
| | |
| --- | --- |
| Sectors | health |
| Useful links | |
| Scope and objectives | Collaborative project Uses of Blockchain: trust, traceability, security |
Partners
Lynkeus
Athena
IEIIT-CNR
Digi.me
Gnubila
Hes.so
Panetta & Associati
SBA Research
SIEMENS
Universitatea Transilvania din Brasov
Charité
Bambino Gesu
Queen Mary - University of London
UCL
Good practice criteria
BLOCK4COOP partner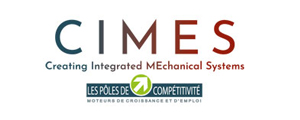 About Block4coop
Driving and implementing
BLOCK CHAIN technology

in the development of Industry 4.0

The main objective is to contribute to the digital transformation of companies from southwestern Europe and to improve their competitiveness through the use of Blockchain technology in organisations' development of Industry 4.0 by means of the provision of information, counselling and interaction services between developers and users.